Exhibition
Object Relations:
Nuneaton Museum and Art Gallery, Nuneaton
Sat Dec 23, 2017 to Sun, Feb 11, 2018, 
Photographs and paintings of everyday objects are displayed alongside each other in this exciting 2-person show. Artists Christian Mieves and Euripides Altintzoglou present a body of work which plays with ideas of uncertainty and surprise. The images exhibited show objects which should be familiar to the viewer, yet they are depicted in a way which makes the items less easy to understand and recognise. Does this show make you think differently about the way objects are usually represented in pictures? Are you mostly looking at the object or at the image? What do these images say to you?
Exhibition
Abstrakter Gegenstand: Neue Malerei von Christian Mieves
7 - 13 Oktober 2017, Vernissage: Freitag 6 Oktober 2017, 18-21 Uhr
Documentation by Wolfgang Schallon of the Vernissage of the Exhibition Abstrakter Gegenstand - Neue Malerei von Christian Mieves
Freitag 6 Oktober 2017, 18-21 Uhr at PENG Mainz
PENG | Gesellschaft zur Förderung von Design, Kunst und Kommunikation e.V. Mainz, Weisenauer Straße 15, Mainz, Deutschland, 55131 Mainz; 
 Summer Lodge 2017, NTU Nottingham
3rd July– 14thJuly 2017, Nottingham.For ten days each July, the Fine Art studios and workshops of Nottingham Trent University are transformed into The Summer Lodge and play host to a gathering of thirty diverse artists. It is intended as an opportunity to think through making by being able to work for a while without many of the usual constraints and distractions.  Summer Lodge 2017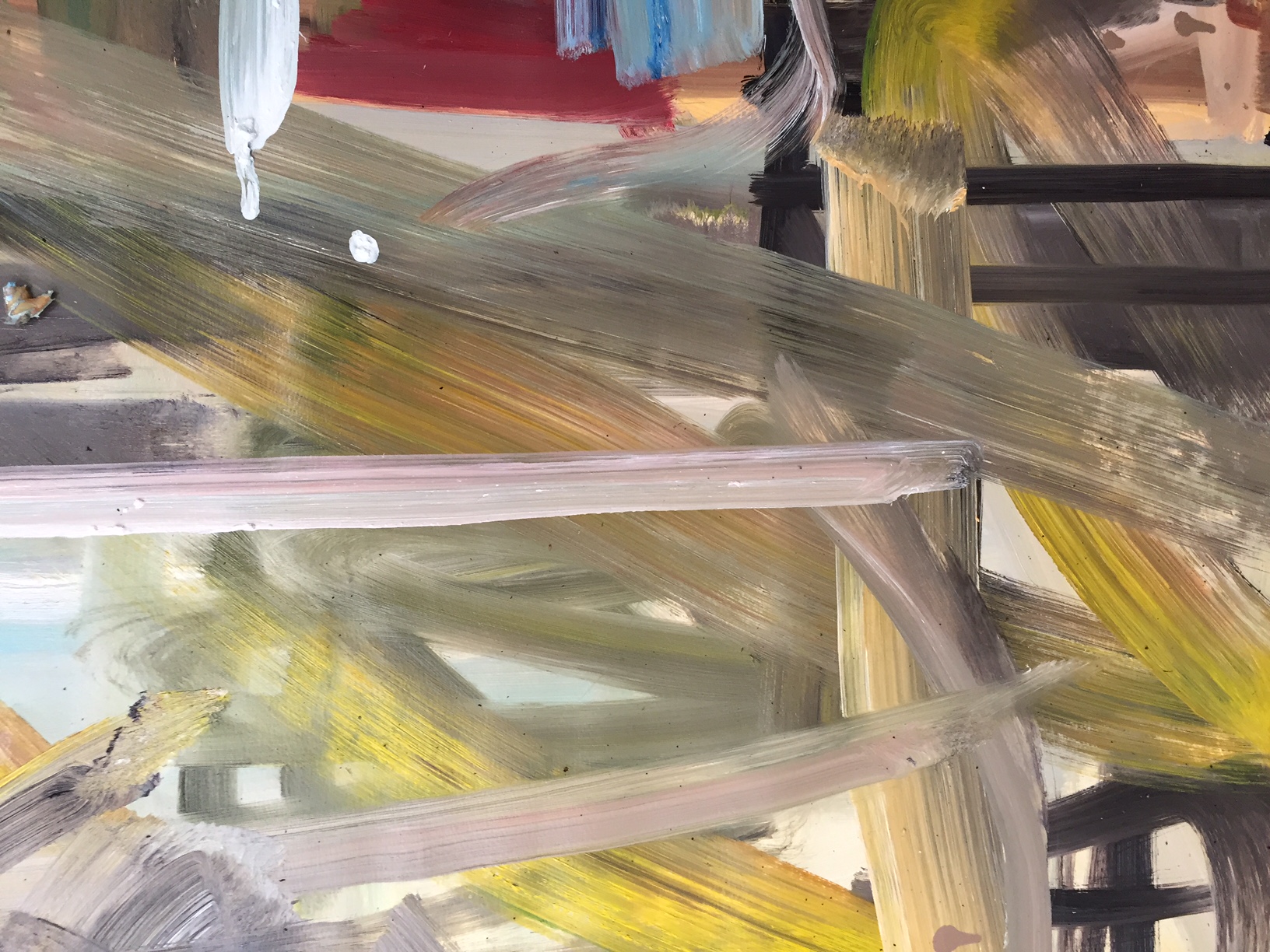 Exhibition:
Zehn Jahre Später
Opening
Vernissage of the Exhibition
Zehn Jahre Später/ Ten Years Later.
Rathaus Galerie Mainz, 27 Nov 2013
Dirty Practice: The Role of the Artist's Studio
Research Project  2015- present
This initiative sets out to explore critically the current artistic framework where manual skills and studio based practices are increasingly denigrated in favour of conceptual or socially engaged art practices. This is partly mirrored in the educational structures (and spaces) found in the new HEI environment where Fine Art departments are increasingly relocated into non-purpose-built, inadequate office type spaces without workshop support. More
Erosion and Illegibility of Images
One-day Symposium
Friday 31 Oct 2014
The New Art Gallery Walsall
website
WRECKED ON A DESERT ISLAND (2010)
Highlights from the preview of Christian Mieves's exhibition WRECKED ON A DESERT ISLAND. Myles Meehan Gallery, Darlington Arts Centre. United Kingdom (2010)
Turps Banana
Painting Magazine
Issue #14 Out 24th July 2014
Christian Mieves interviews Dana Schutz –
Revisiting the Beach
Journal of Visual Art Practice Vol 9 (3), 2010
Philippe Cygan & Christian Mieves
Spezial Issue in connection with a symposium and exhibition.
Participants:  Richard Forster, Joana Duarte Bernardes, Jane Darke, John Fox, Peter Burleigh & Sophie Jung, Cath Keay,
Judith Tucker, Christian Mieves.